NEWS
18/08/10
Pop-Up Cinéma Matinée at The Barras
My film Four Fur a Fiver about Glasgow's former Paddy's market
will be screened at a Pop Up Cinéma Matinée at The Barras on Friday,
alongside short films from other local artists. The cinema is presented
by PidginPerfect as part of a SASA (Scottish Architecture Students
Assembly) event: Collective Urban Identity: Past, Present and Future.
The event is free and open to the public.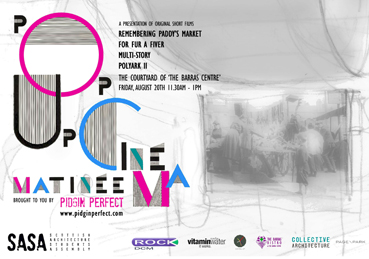 27/05/10
Online shop
The basket icon has finally turned into an actual online shop!
Please have a browse for some limited edition handmade goods.
The shop uses PayPal for secure transactions and accepts
all major credit cards.
04/03/10
Site up
It's been a long time in the making, but I'm glad
to say that my website is finally up and running!
Please have a browse and feel free to get in touch.
Best,
Silje